Licensed Massage Therapy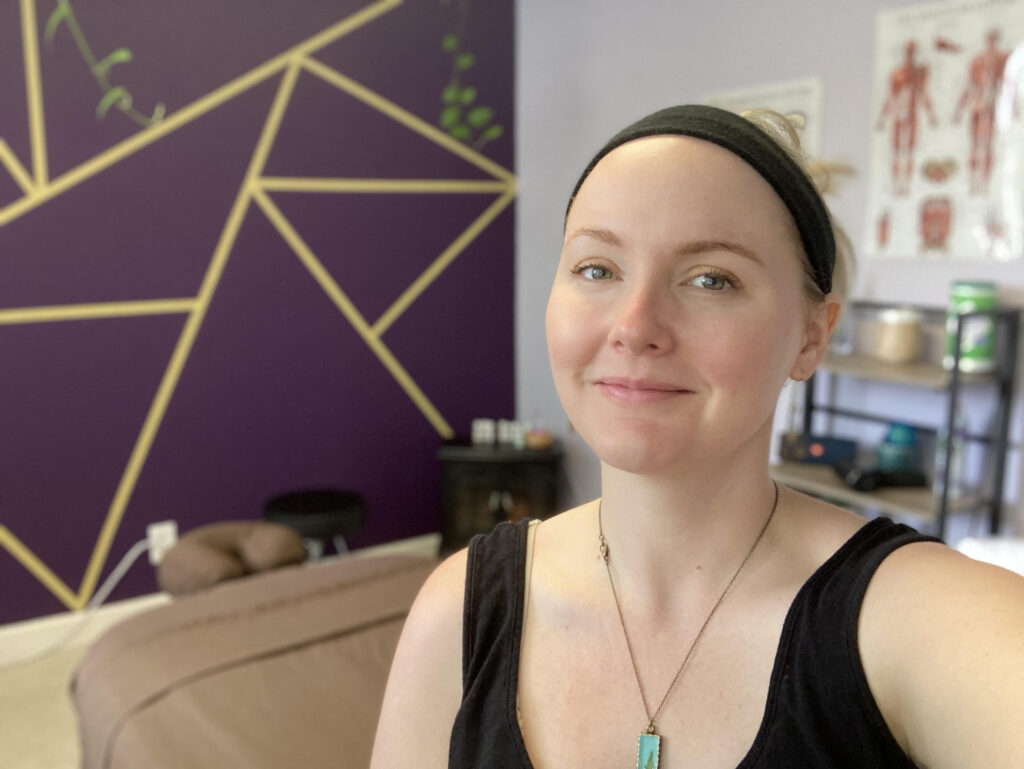 Amanda has been practicing massage since graduating from Dayton School of Medical Massage in 2016. She developed a love of helping those in pain from her own experiences dealing with chronic pain. She has been on her own personal healing journey that started with massage school and has transformed her over the years into a healthier and more functional individual.
Amanda started out doing massage with a group of chiropractors in centerville to gain more exposure to a variety of injuries & body types. She has experience working with headaches/migraines,TMJ, degenerative disk disease, fibromyalgia, arthritis, EDS, plantar fasciitis, stenosis, endometriosis, etc. She also has worked with athletes in tennis, football, golf, swimming, biking, running, etc.
Amanda is always striving to learn more to better understand the human body and help bring balance into her clients lives. Amanda takes a holistic approach to wellness in her personal journey and fully believes the body is a whole unit- Healing occurs on a multi dimensional level. She looks forward to joining you no matter where you are on your journey.
Amanda has continued education from the American Massage Therapy Association & Upledger-Barral Institute in CranioSacral Therapy, Somato Emotional Release & Visceral Manipulation. Amanda also draws techniques from CST, deep tissue, sports, Swedish, myofascial, trigger point and stretching modalities. Each client is approached as a unique individual and receives a customized experience. She looks forward to meeting you and helping you along your personal journey of feeling better.